An Exotic Idea To Be Shared
tHE Cuban Bakery: A Storied Love Affair With Pastries
You don't need to remember or have strolled the pastry-lined streets of Cuba to get caught up in the vibrant energy of the storied pastries and café Cubano here. The pastry itself holds an account. It's a love story that lingers like fingers in the dough — lovingly developed and complicated like any great story.
There are three generations of perfecting in our dough. And a colorful, unwavering dedication to capturing this essential truth — the best pastries and recipes are complex, full of character and beloved. Cuban flavors should be shared in a space embodying the vibrance of the community and it's rich heritage — capturing not only what's behind us…but in this moment.
Simple pleasures that feel slightly forbidden. An exotic idea. Join us at Karla Cuban Bakery.

Our father began baking in Cuba at the age of 12 for our grandparent's bakery. Growing up, my brothers were inspired by our father's bakery creations and began developing our own inspired recipes. The brothers joined forces to evolve the art of crafting the most delicious pastries and confectioneries in Cuba, but were separated for years due to the political turmoil in our native homeland. During this time, we developed and evolved our craft, each becoming individually honored with multiple distinctions of excellence.
Our family moved from Cuba to the U.S. in 1985 looking for new opportunities. Not long after we arrived, my father became a baker for a well-known Cuban restaurant. He was grateful for the opportunity but dreamed of starting his very own Cuban bakery in the U.S. Years later, our father mentioned his dream to a businessman who owned a local shopping center in Miami. The center owner had heard about my father's craft and reputation and our father's dream gave rise to realty — the first Karla Cuban Bakery was born.
Karla Cuban Bakery was named after our mother, and was officially opened in 1989 on Flagler Street in Miami, Florida. Our entire family rolled up our sleeves working both passionately and diligently to make our father's dream a reality. For the life of our business, our father and family's passion and devotion have been the driving force to the success of our bakeries.
Miami'S Finest Pastries — Perfected Over 3 Generations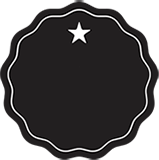 Three Generations Of Perfecting And Unwavering Devotion