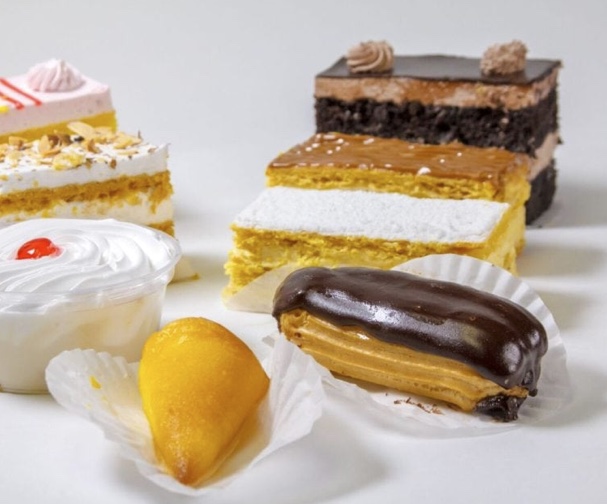 Karla Bakery is proud of its long-established family tradition. Our history and caring experience is what distinguishes our products and has rightfully earned us a reputation for creating Miami's finest pastries.
The Gonzalez family began developing its recipes in Cuba, when brothers Benny, Alfredo, and Israel joined forces to evolve the art of making delicious pastries and confectioneries. When the brothers were separated for a few years by the political turmoil in their native homeland, each continued to develop and formulate tasty products on their own. During that time, they were honored with numerous distinctions for their excellence and creativity. Benny, specifically, was granted an Honorary Membership in the American Culinary Federation and received several awards presented by the Fraternity of Executive Chefs of the State of Nevada.
In 1984 Benny also received the distinction of being selected to make a birthday cake in honor of then US President Ronald Reagan.
As the city of Miami has grown, so have we!
Our menu options have grown to encompass a wide variety of sandwiches, appetizers, breads, pastries, and more. We've also expanded our services to include catering, online ordering, and delivery in Miami.
Despite our growth and the fact that we serve hundreds of customers each day, we remain dedicated to our authentic recipes. It's this dedication that has made us one of the best places to eat in Miami.