Please select one of our bakery stores near you to order online
Enter Your Zip Code Or Click Bakery Stores Near Me To Find A Location Within 20 Miles
Find Your Little Piece Of Cuba
To share the essence and culture of Cuba with vibrant colors bursting onto the walls, sultry echos of its music, bustling conversation and the lush flavors of yesterday and today.
We invite you to experience this provocative story unfolding. Join in.
Visit us today in one of our panaderia cubana near you.
Where is the best panaderia near me?
Karla Cuban Bakery is a must-stop destination for anyone looking to experience the true flavors of Cuba.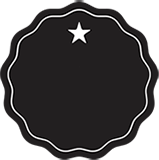 Flavors Are Crafted To Be Expressive. Aromas Are Saturated.