A Lush and Flavorful Experience – Authentically Cuban
A Romance With Exotic Cuban Bakery Flavors
At Karla Bakery, we aspire to create a lush and flavorful experience that brings the essence and culture of Cuba to life.
With over three generations of devotion to our cuban menu and pastries, we have crafted and perfected authentic desserts, coffees and cuban sandwiches that capture not only the flavors, but also the culture and vibrancy of our loved island.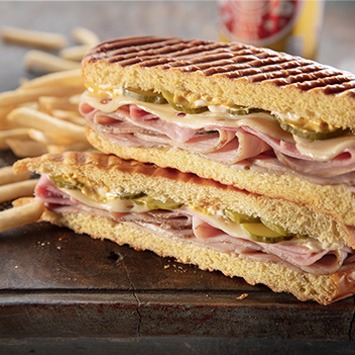 MIDNIGHT SANDWICH (Media Noche)
The famous classic Cuban Midnight Sandwich. Freshly-baked Cuban bread pressed between juicy roasted pork, savory ham, soft Swiss cheese, tangy pickles, dressed with mayo and mustard.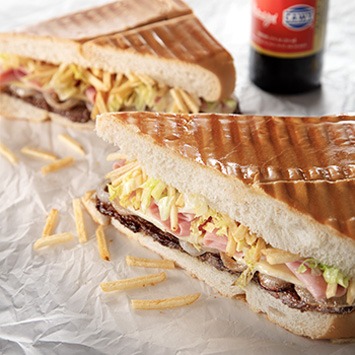 STEAK SANDWICH (Pan Con Bistec)
This crave-worthly traditional Cuban steak sandwich, or Pan con Bistec is loaded up with seasoned thin steak — grilled with sautéed onions, then layered with savory ham, soft cheese, lettuce and salted potato sticks. Pressed between fresh Cuban bread and begging to be devoured.
OMELETTE SANDWICH (Sándwich de tortilla)
A crave-worthy Miami favorite. We begin with juicy ham and soft cheese then layer it with omelette style eggs, sautéed onions and crunchy potato sticks. Pressed between our house made Cuban bread. Pair it with a Cuban coffee for a delightful jolt.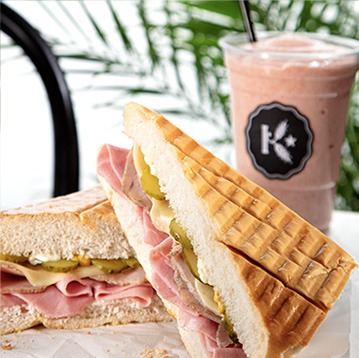 CUBANO SANDWICH (Sándwich Cubano)
This classic Cuban sandwich is best known as the 'Cubano'. We've layered roasted pork, sweet and salty ham, Swiss cheese, then topped with tangy pickles, mayo and mustard. Pressed into our house made crusty Cuban bread — a passionately Cuban favorite.
Explore our Cuban Bakery menu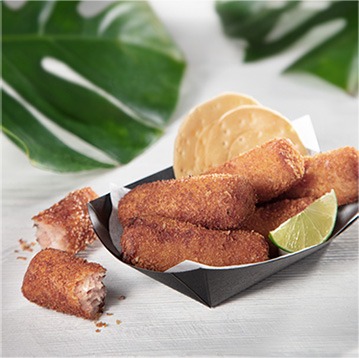 HAM CROQUETTES (Croqueta De Jamón)
Our delightfully crunchy bites are an authentic Cuban treasure. Filled with tender, savory ham and so beloved, that they've received their own special day in Miami.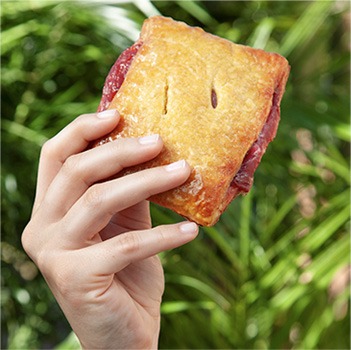 GUAVA PASTRY (Pastelitos de Guayaba)
Years have been spent perfecting our exotic signature pastry. We know you'll swoon over it's exotic sweet and impossible to forget guava taste and delicate, flaky layers. Sounds a lot like love to us.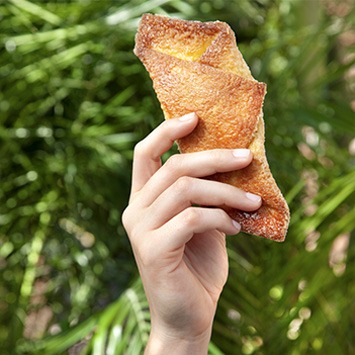 CHEESE PASTRY (Pastelitos de Queso)
Delicate sweet cheese wrapped in a crisp pastry dough twist then brushed with a sweet sugar glaze. A deliciously loved Cuban favorite. Best by the dozen. Mmmm.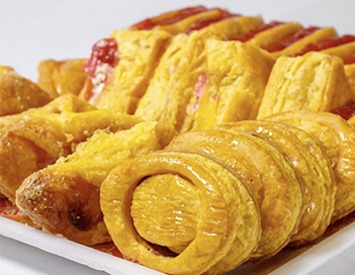 CUBAN PASTRIES (Pastelitos Cubanos)
Our cuban pastries are sold individually or gather your favorites into a delicious boxed collection. Choose from our signature Guava, Meat, Cheese, Guava and Cheese or Coconut. Sold individually or in an assorted box.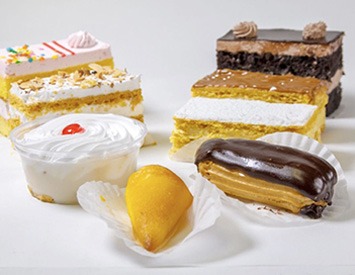 Each dessert is crafted to perfection over generations of attention and care. Choose from Almond Señorita, Sugar Señorita, Chocolate Wafer Roll, Capuchino, Panetela Borracha, Dulce de Leche, Tres Leches, Flan, Bread Pudding, Chocolate Eclair, Cabezote, Dulce de Leche Señorita, Meringue, Arroz con Leche, Bread Pudding, Yemitas, and more.*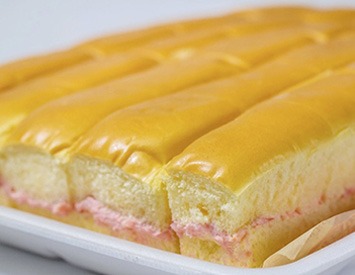 SANDWICH TRAYS (Bandejas de Sandwiches)
Gather and celebrate with traditional mini Cuban sandwiches. Choose from trays of:
Bocaditos de Pasta, Bocaditos de Lasca, Panes con Bistec, Panes con Tortilla, Panes con Lechón, Cuban Sandwiches, Pechuga de Pollo, and Media Noche.
Find a cuban bakery near me