 Miami's Finest Pastries™
Los Mejores Pasteles de Miami™ Miami's Finest Pastries™
Los Mejores Pasteles de Miami™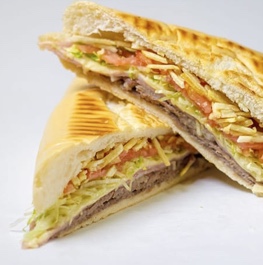 Cuban Style Steak Sandwich
Pan con bistec
Mojo-marinated and pan seared cube steak, sliced ham, grilled onions, lettuce, papitas Juliana and mayo.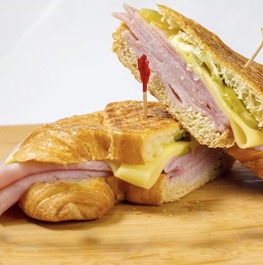 Ham & Cheese Croissant
Croissant Jamon y Queso
Sliced ham and Swiss cheese pressed in between an extra-large croissant.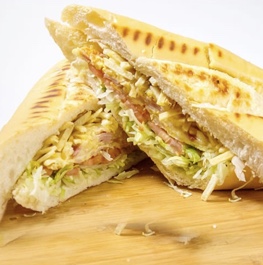 Omelet Sandwich
Pan con Tortilla
Ham and cheese omelette sandwich made with grilled onions and papitas Juliana. Pressed in between our house made Cuban bread.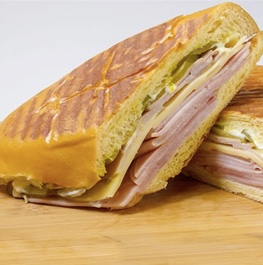 Mid-Night Sandwich
Media Noche
Made with roasted pork, ham, Swiss cheese, pickles, mayo, mustard. Pressed and served in between our house made, soft and sweet bread.
Looking for Miami's Finest Pastries ™
At Karla Bakery we aspire to create a lush and flavorful experience without a moment of pause. To share the essence and culture of Cuba with vibrant colors bursting onto the walls, sultry echos of its music, bustling conversation, and lush flavors of yesterday and today.
Let's Meet our Cuban Bakery in Miami, Florida
We invite you to experience this proactive story unfolding from your favorite "panaderia near me". Let's Join in.
Karla Bakery has been open since 1989.